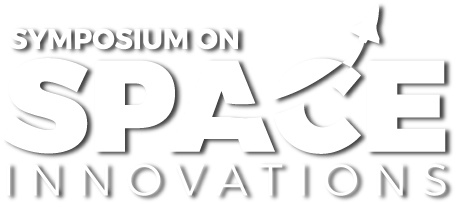 2017
Registration is now open!
OCTOBER 18th & 19th, 2017
ATLANTA, GA
The Georgia Tech Center for Space Technology & Research and Georgia Center of Innovation - Aerospace are hosting a two-day event at the Georgia Institute of Technology in Atlanta, Georgia, highlighting recent innovations in space science and technologies.
The event begins October 18th at the Marcus Nanotechnology Research Center
 (345 Ferst Dr. NW, Atlanta, GA) with a poster session, welcome reception, and open-telescope night. Festivities begin at 5:30 p.m. in the main atrium.
October 19th, the symposium will be held at the Georgia Tech Global Learning Center
(84 5th St NW, Atlanta, GA) with check-in beginning at 8:00 a.m. Activities on October 19th will feature a combination of invited and contributed technical presentations, panel discussions, a plenary address by NASA Associate Administrator for Space Technology Steve Jurczyk, and a complimentary luncheon with former astronaut and ISS Commander, Shane Kimbrough!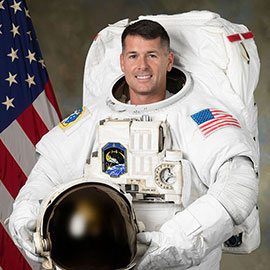 R. Shane Kimbrough
 NASA Astronaut
Steve Jurczyk
Associate Administrator NASA Space Technology Mission Directorate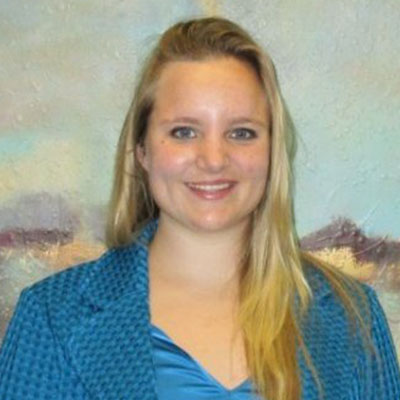 Jane Kinney
Assistant Director,
Commercial Spaceflight Federation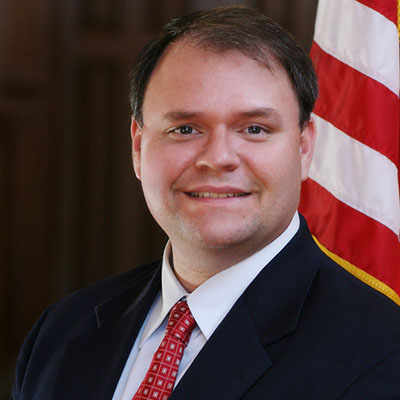 Rep. Jason Spencer
Georgia House of Representatives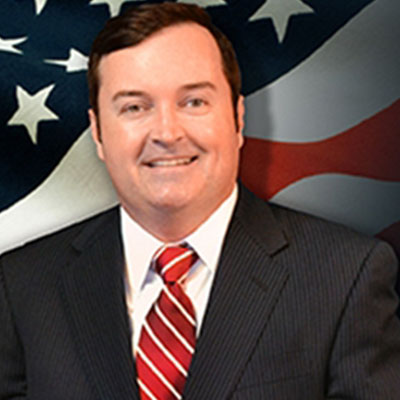 Steve Howard
Camden County Administrator & Spaceport Camden Project Leader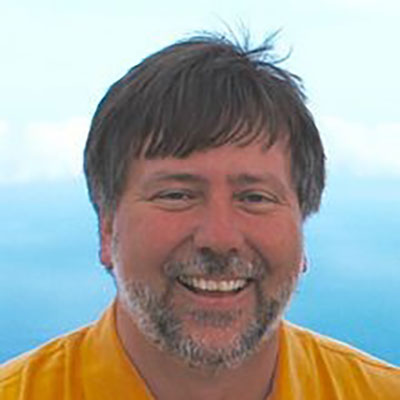 Jim Cantrell
CEO,
Vector Space Systems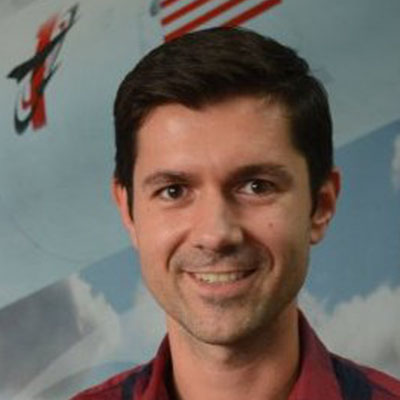 A.J. Piplica
CEO,
Generation Orbit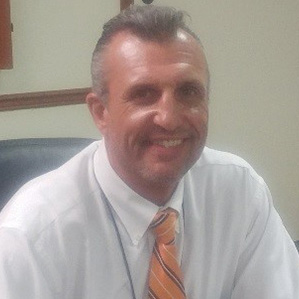 Todd Lindner
Cecil Spaceport Director,
Jacksonville Aviation Authority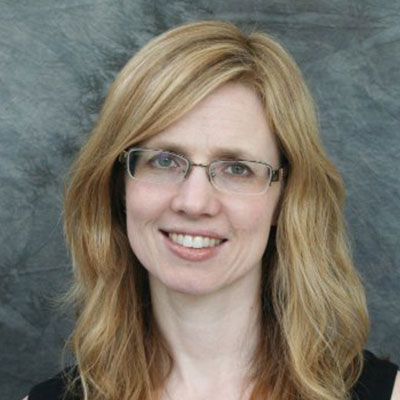 Martha Grover, PhD
Professor,
Georgia Institute of Technology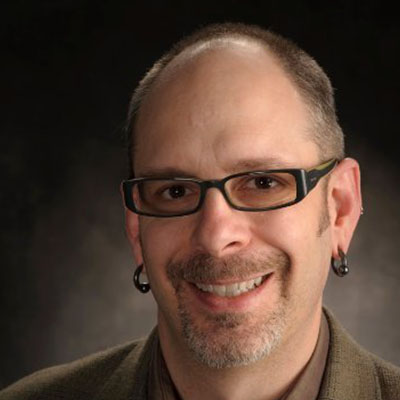 Jon Jenkins, PhD
Kepler Mission Analysis Lead, NASA Ames Research Center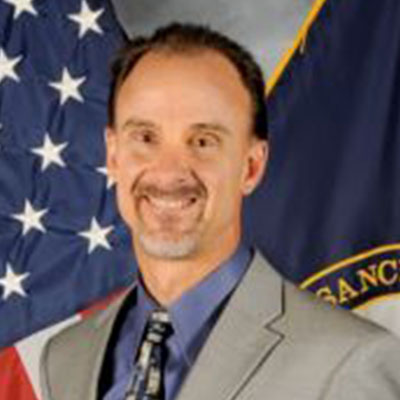 James "Jimmy" Comfort
Deputy & Technical Director,
IMINT National Reconnaissance Office (NRO)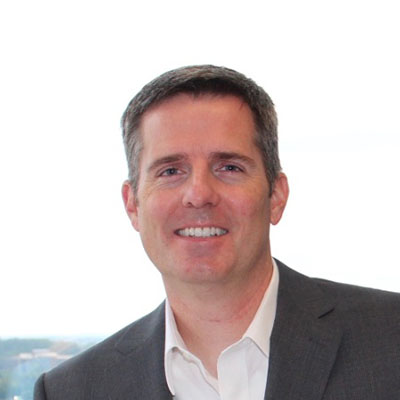 John Bradford, PhD
President & COO,
SpaceWorks Enterprises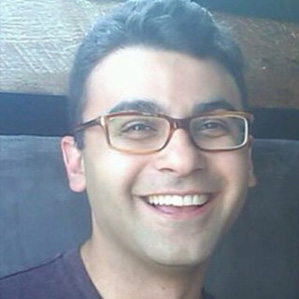 Ehson Mosleh
Vice President, Systems & Mission Assurance,
Tyvak Nanosatellite Systems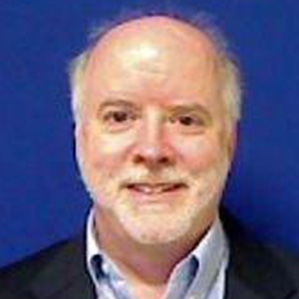 Brad Majeres
Senior Executive
ViaSat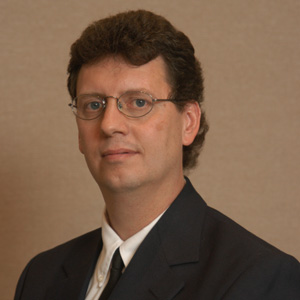 Shawn Cruzen
Executive Director,
Coca-Cola Space Science Center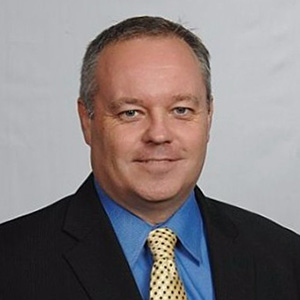 Michael Mealling
Chief Operating Officer,
Starbridge Venture Capital
Technical Tracks
Small Satellites
Spaceports & Space Launch
Space Science & Deep Space Missions
Emerging Technologies & Applications
Student Activities & Programs
Panels
Perspectives on the Future of Commercial Space
Influence of Space in Media, Outreach, and Education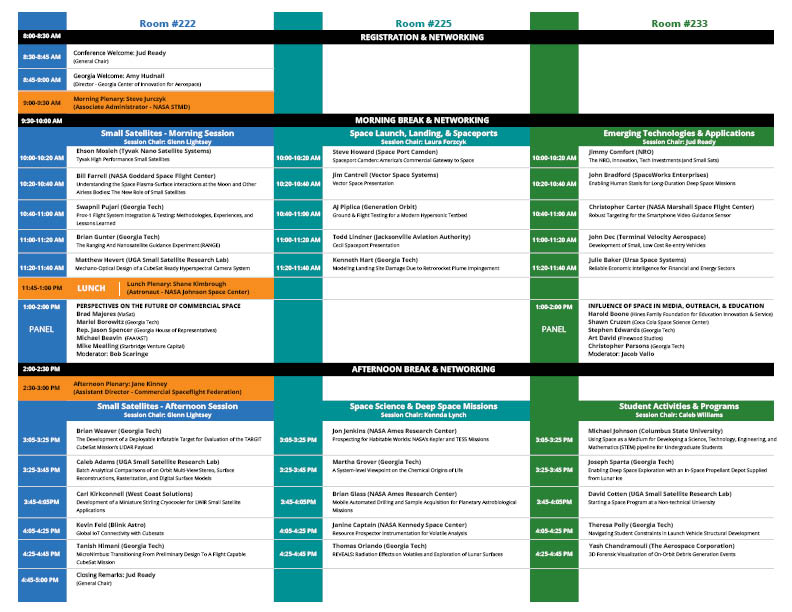 Registration is now open for the 2017 Symposium on Space Innovations!
Registration is $195 for professionals, $40 for students, with optional pre-conference reception package.

What to do and where to stay
Atlanta is a city filled with rich history and culture, combining inspirational attractions with Southern charm and world-class sophistication. The symposium will be hosted at the Georgia Tech Global Learning Center, conveniently located in Midtown Atlanta at the heart of Technology Square, only 25 minutes from Hartsfield-Jackson International Airport. Whether it's exploring the museums and parks of Midtown, or visiting one of the cities' famous restaurants, there are plenty of things to do and places to stay around town:
*The Georgia Tech Hotel and Conference Center has reserved a discounted block of hotel rooms for conference attendees.
Please use the booking code "2017ssi" or the link above to access.
---
Can't get enough Space?
The Georgia Space Alliance will be hosting a kick-off party October 19th at 6:00 p.m., directly after the conference at Grain Spirits & Food on the corner of W. Peachtree & Abercrombie! Symposium attendees will receive a 50% discount on admissions
Laura Forczyk (Owner, Astralytical)
Amy Hudnall (Director, Center of Innovation Aerospace, Ga. Dept. of Econ. Dev.)
Glenn Lightsey (Professor, Aerospace Engineering)
Kennda Lynch (Postdoctoral Research Fellow, School of Biological Sciences)
Gary O'Neill (Sr. Aerospace & Defense Specialist, Center of Innovation Aerospace, Ga. Dept. of Econ. Dev.)
Thom Orlando (Professor, Chemistry)
John Olds (CEO, SpaceWorks Enterprises)
Jud Ready (Chair, Georgia Space Working Group)
Eric Truitt (Chief, Space & Intelligence Programs, GTRI)
Jacob Vallo (Vice President & Regional Director, Rockefeller Group)
Caleb Williams (Space Systems Analyst, SpaceWorks Enterprises)